Have a Question?
Our Opening Hours Are:
Monday9.00am - 5.00pm
Tuesday9.00am - 5.00pm
Wednesday9.00am - 5.00pm
Thursday9.00am - 5.00pm
Friday9.00am - 5.00pm
Saturday9.00am - 5.00pm
Sunday11.00am - 4.00pm
Our Festive Opening Hours Are:
Christmas Eve9.00am - 3.00pm
Christmas DayCLOSED
BOXING DAYCLOSED
Monday 27th DecemberCLOSED
Tuesday 28th December9.00am - 5.00pm
Wednesday 29th December9.00am - 5.00pm
Thursday 30th December9.00am - 5.00pm
New Years Eve9.00am - 1.00pm
New Years DayCLOSED
Monday 3rd JanuaryCLOSED
Thursday 4thRESUME NORMAL WORKING HOURS
How To Master Open Plan Living In Your Home
7 Jan 2016, 4:29 PM
How to Master
Open-Plan Living
in Your Home
The natural layout of a house was always separate rooms with each having a particular purpose. However, recently there has been a surge towards open-plan living with many rooms being combined into one large open-plan space. Open-plan living is becoming ever more popular
and is a sought-after feature in many homes. There are many benefits to open-plan areas but, to make the most of this option, it has to be designed correctly. Careful consideration must be given to the flow of the room and to noise travelling from one space to another. Thankfully, with clever design, open-plan spaces can look fantastic while providing a warm atmosphere at the same time.

So how do you master the art of open-plan living in the home?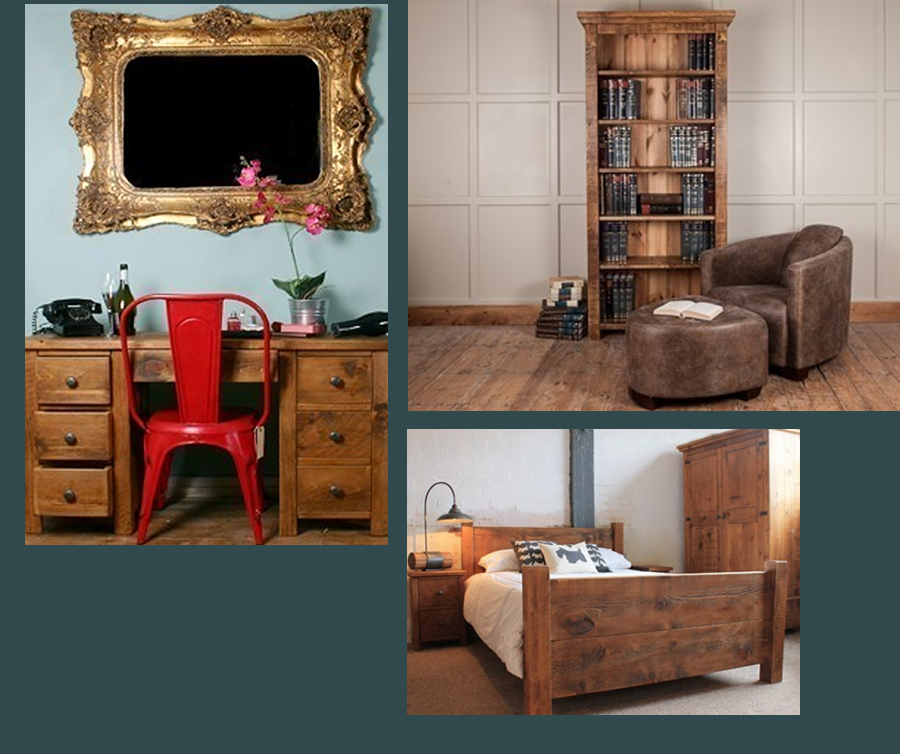 Designing an open-plan space requires a bit more thought than typical, individual rooms as there are fewer walls to contend with. You will need to make sure that one wall is allocated to the kitchen space as waste and water disposal will need to be factored in.

When it comes to visualising where everything will go, there are a few things to think about. You might find it easier if you try to imagine what the room would look like with walls. Try to picture where each room would be and how you would place items in that particular room.

You need to consider the flow from one area to another and where you will place furniture, as well as the spaces that you have for moving from one area to another. You also need to think about room for opening doors and furniture (including your stunning solid wood furniture) as well as for moving chairs away from tables.

Dividing your space to separate individual areas is a good idea and can be achieved by using breakfast bars or partial walls. Some people prefer to break up the space with the use of storage units or bookshelves. Others prefer to have central fireplaces to break up the living and dining rooms.
There are other considerations when incorporating open-plan spaces in your home. Think about the view from different pieces of furniture, such as the sofa or the rustic dining table. You may want to position the sofa in front of a window so that you can enjoy the garden from this comfortable area. Alternatively, you might prefer to have your dining room table and chairs close to the window.

Your dining area is usually better positioned close to the kitchen area as it means you do not have to walk too far with hot food. And many prefer to have their living area away from the kitchen so that the television can be heard over the hustle and bustle of the kitchen.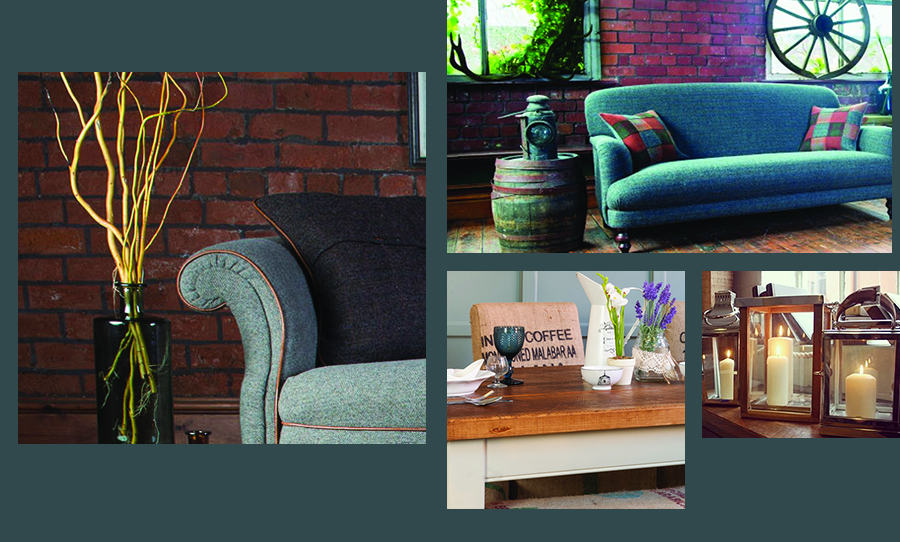 The décor of an open-plan space is also important. As this is one large space with different areas, it is vital to have some consistency with the colour scheme but that each area has distinct patterns or shades to help distinguish it from other parts. This is easily done by choosing a neutral backdrop with the addition of rugs, art pieces or feature wallpaper.

There are plenty of options when it comes to flooring, but the choice of flooring you go for should be something that will work for all areas of the open-plan space. Tiles tend to work very well as they are hard-wearing and look fantastic. Conversely, carpet might not be the best choice as, although it is warm and comfortable for a living area, it is not the best option if you are incorporating a kitchen space.

Some people choose to combine different flooring options in their open-plan space and this can work well when laid correctly and when each flooring material lies flush with the other.

As you can see, an open-plan space requires careful consideration but, when done correctly, can look fabulous and will add value to your home – and that value can increase further is your home is stylishly filled with beautiful wooden furniture, bespoke furniture & handmade furniture.