Have a Question?
Our Opening Hours Are:
Monday9.00am - 5.00pm
Tuesday9.00am - 5.00pm
Wednesday9.00am - 5.00pm
Thursday9.00am - 5.00pm
Friday9.00am - 5.00pm
Saturday9.00am - 5.00pm
Sunday11.00am - 4.00pm
Our Festive Opening Hours Are:
Christmas Eve9.00am - 3.00pm
Christmas DayCLOSED
BOXING DAYCLOSED
Monday 27th DecemberCLOSED
Tuesday 28th December9.00am - 5.00pm
Wednesday 29th December9.00am - 5.00pm
Thursday 30th December9.00am - 5.00pm
New Years Eve9.00am - 1.00pm
New Years DayCLOSED
Monday 3rd JanuaryCLOSED
Thursday 4thRESUME NORMAL WORKING HOURS
How To Create The Perfect Mix Of Style & Spooky In Your Home This Halloween
20 Oct 2016, 12:45 PM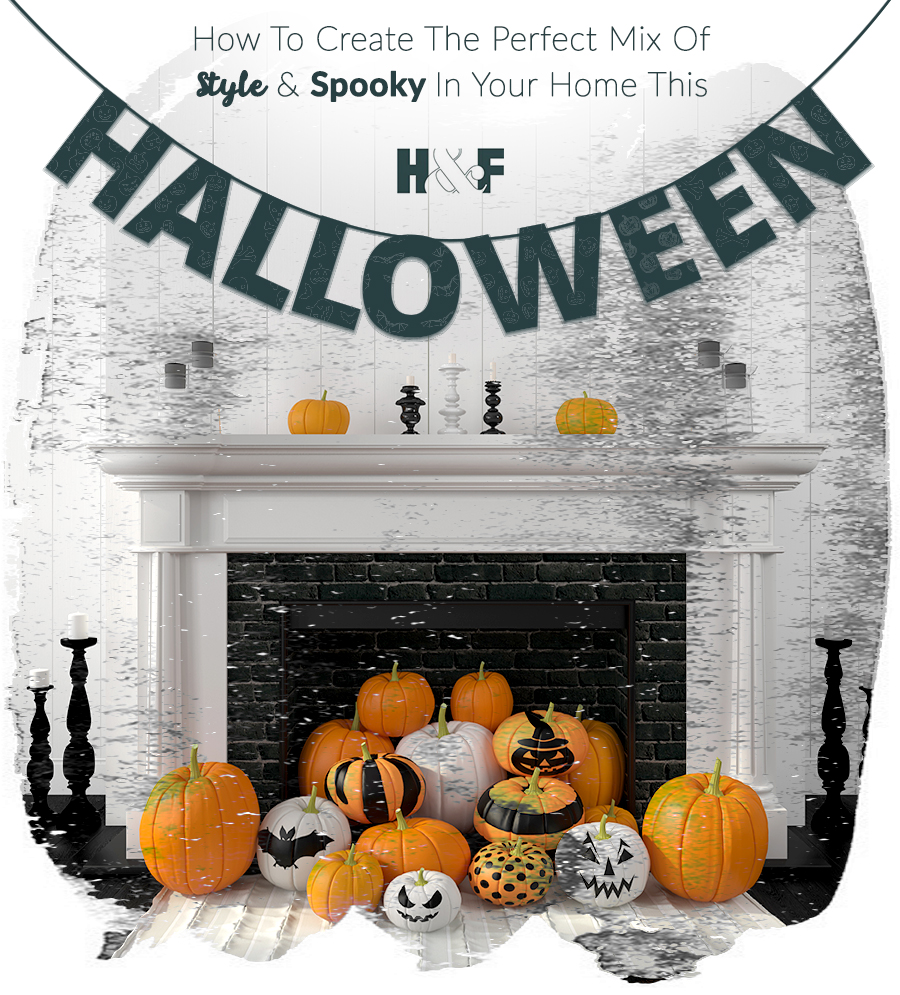 Think of Halloween décor, and kitsch plastic tends to spring to mind. Although Halloween accessories aren't known for their stylish attributes, there is no reason you can't bring a fashionable flair into your home this Halloween.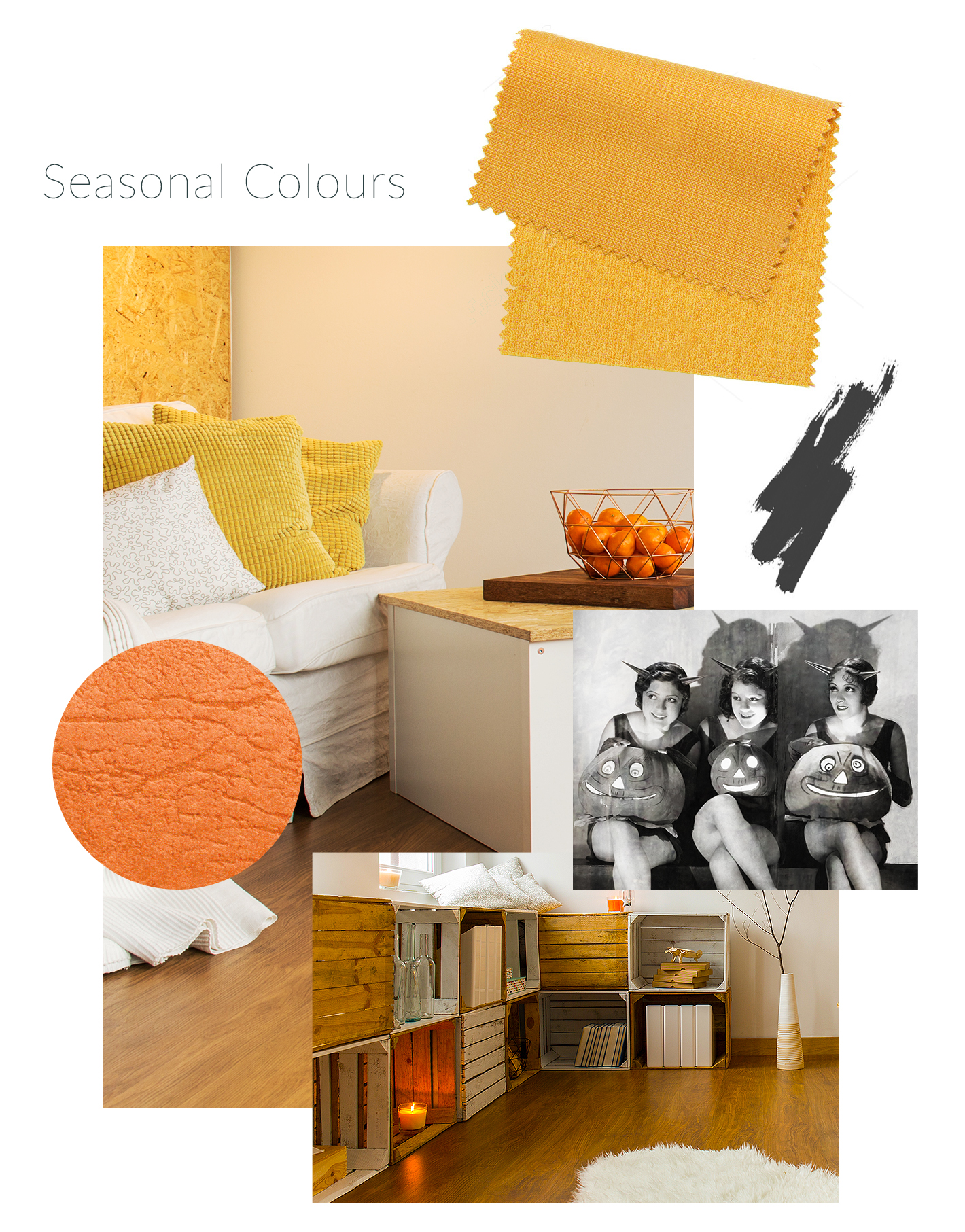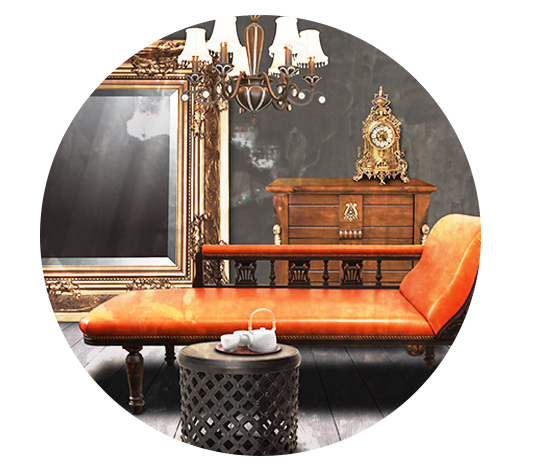 The key to creating a spooky yet stylish vibe is to inject subtle additions into your home. You don't need to go overboard on pound store tat to show your appreciation of the dark side this Halloween. Mixing black and orange together, for example, is a really effective way to get into the spirit of the season.
Whether you place orange candles on dark, rustic furniture, or you mix orange, gold and black cushions together, these colour combinations prove just how stylish Halloween can be. Alternatively, stick to whites and misty pale colours to add intrigue, atmosphere and mystery to your interior design.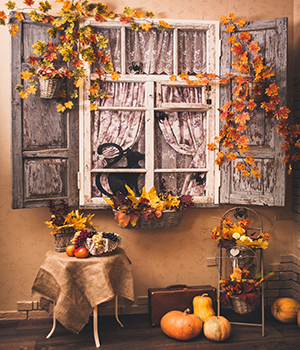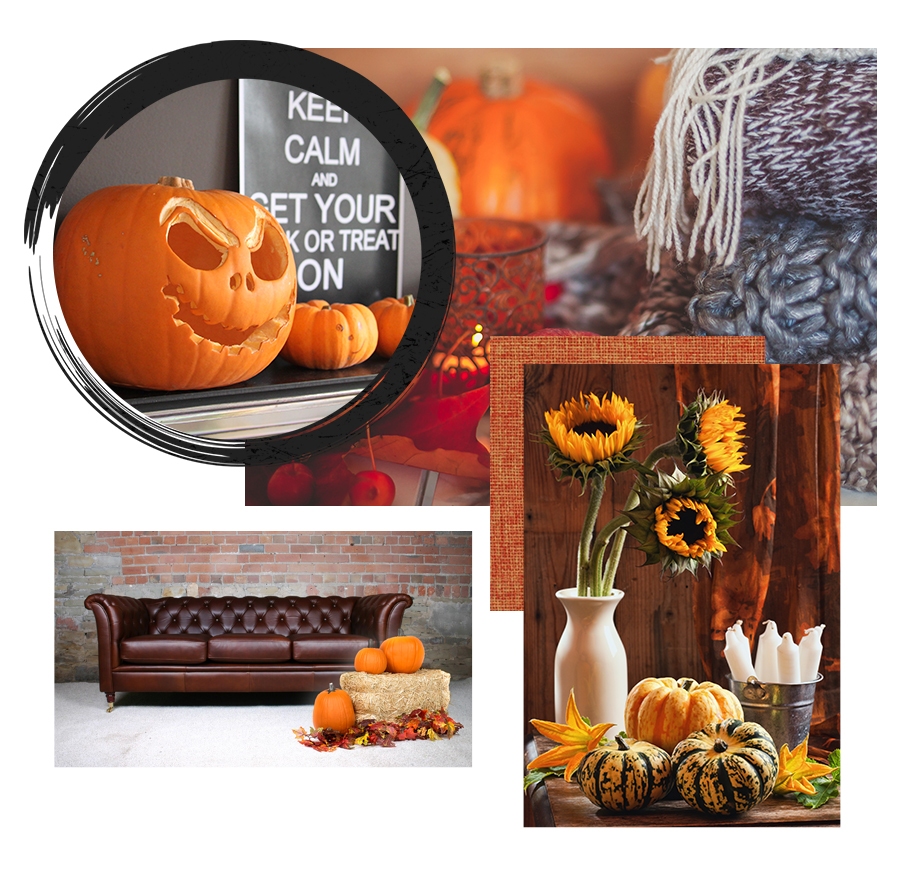 Pumpkins are very symbolic of Halloween, and the great thing about them is that they can make a very decorative, seasonal feature, even if you don't carve them. Miniature pumpkins placed in a large bowl can make an interesting centrepiece for your table, and the vibrant colours mix perfectly when placed on wooden furniture. You don't just have to stick to the standard Halloween pumpkin, either.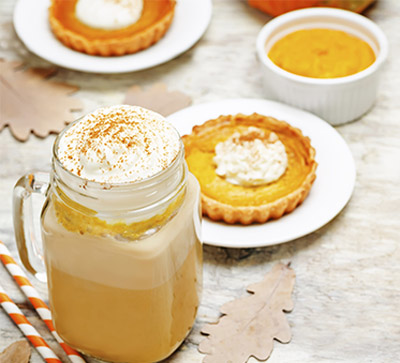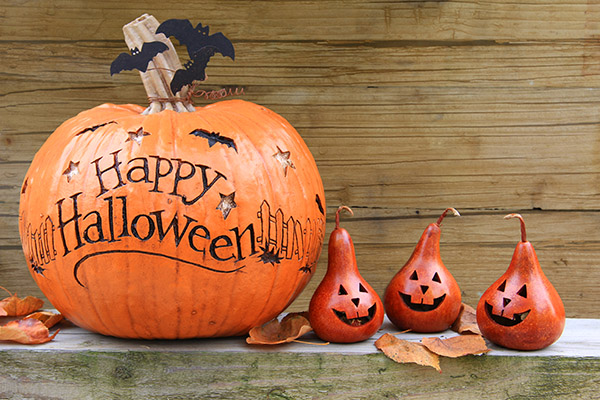 Bring a fresh flavour to your Halloween décor with unusual gourds of different shapes, sizes and colours. Who says they even need to be real? Wooden and brass pumpkins make especially decorative ornaments.
Bring the
Outside Indoors
There are many elements of the outdoors that are associated with Halloween, so incorporate these into your interior styling for an eye-catching effect. You might not have your own witch's broomstick, for example, but by collecting long twigs and branches and attaching them together with twine or a decorative ribbon, you create a stylish homemade accessory that gives a nod to Halloween.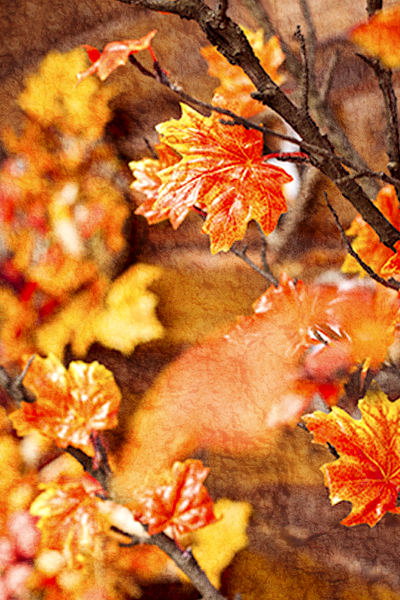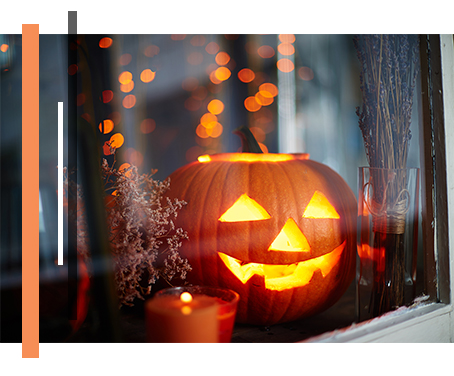 Alternatively, make an attractive Halloween garland to wrap around a Gothic mirror or a wreath to hang up on the door. These can easily be made by combining twigs with orange berries, and cotton balls or cotton batting to create a cobweb effect.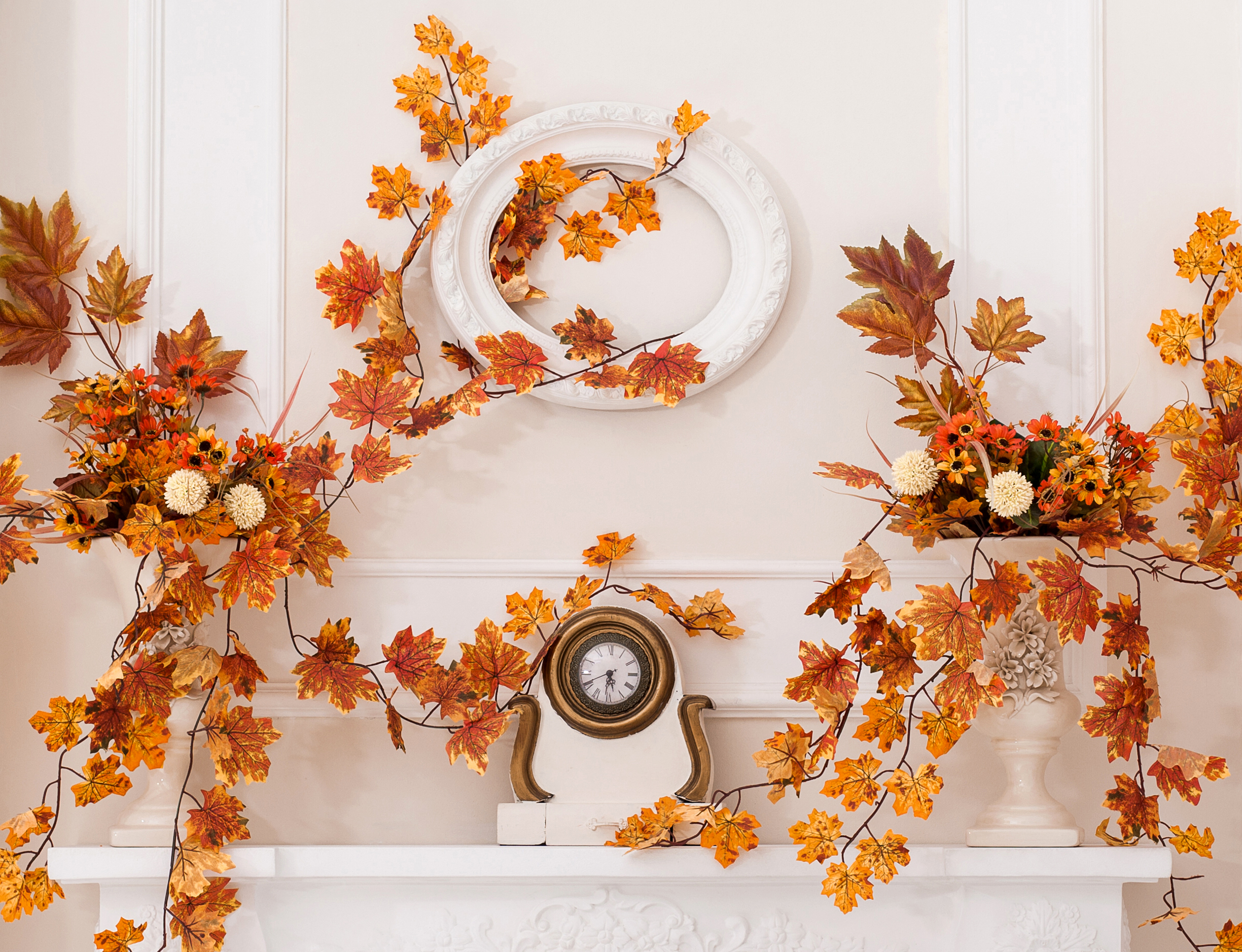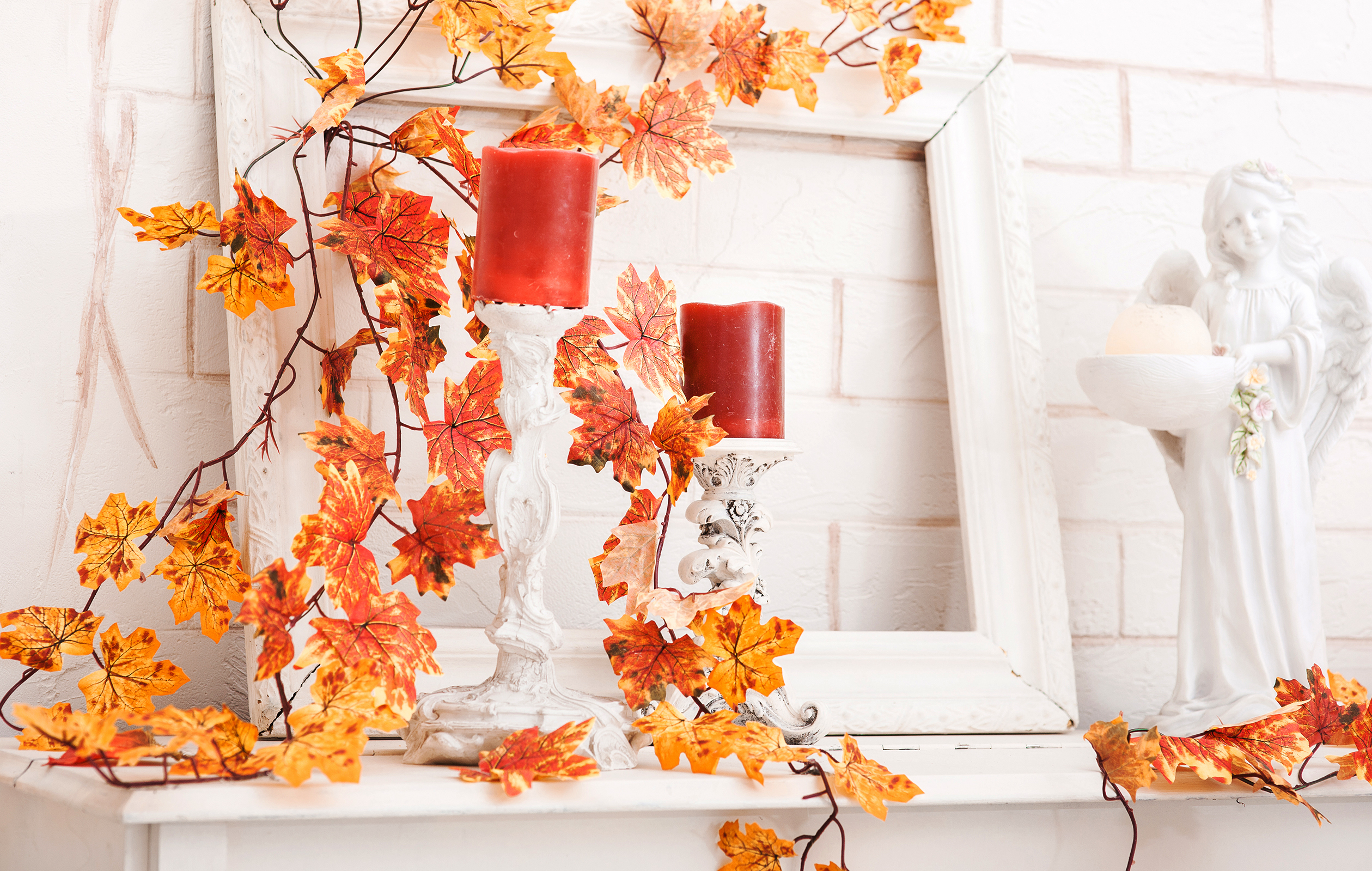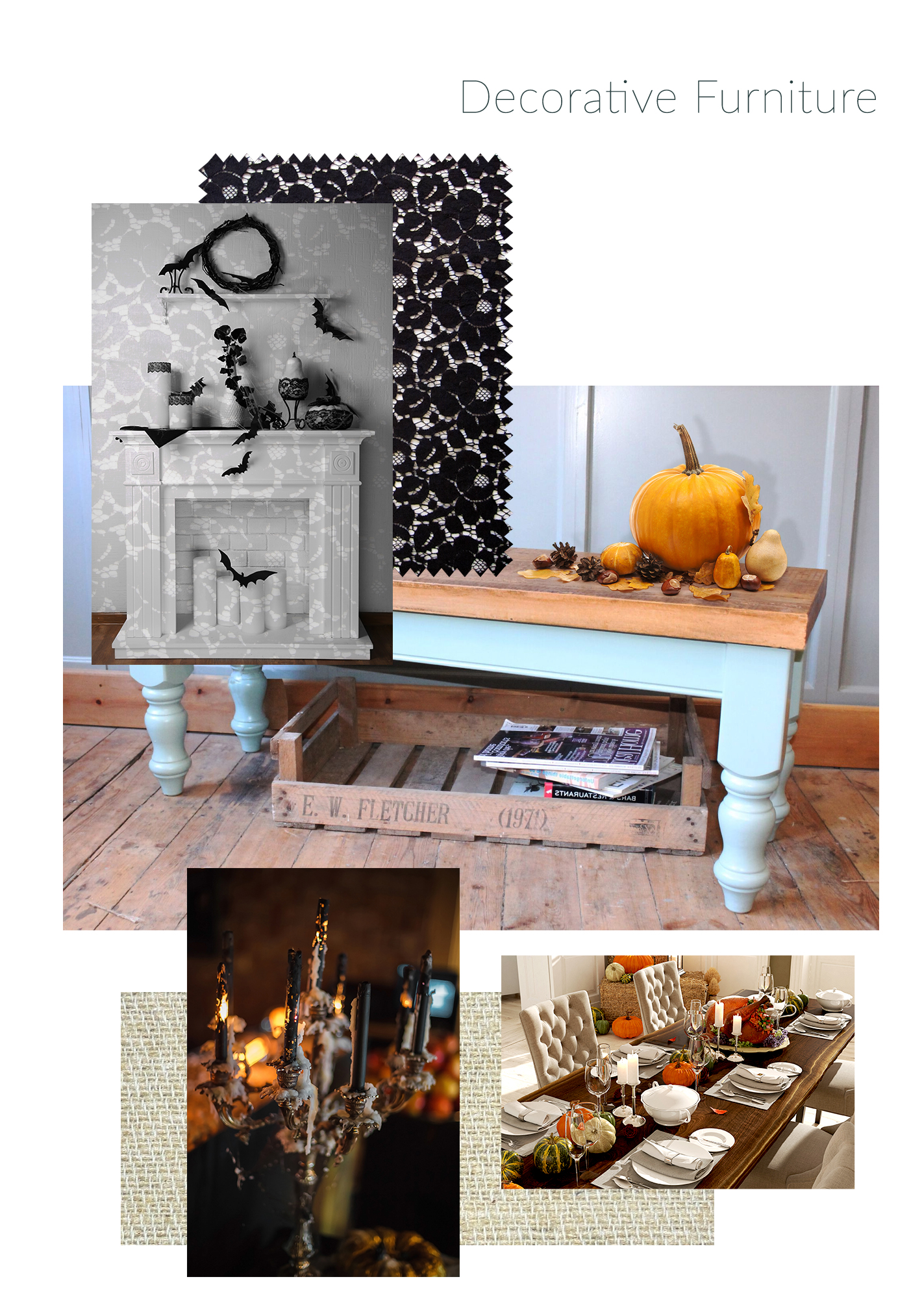 If you have bespoke furniture or handmade furniture, you can really bring this to the fore during Halloween for a stylish effect. A decorative, bespoke fire surround, for example, can look particularly eye-catching when dressed with handmade Halloween bunting or orange ball fairy lights. A handmade, wooden table will gain admiration when adorned with an orange runner with black stripes or a copper pot filled with shiny, glass marbles.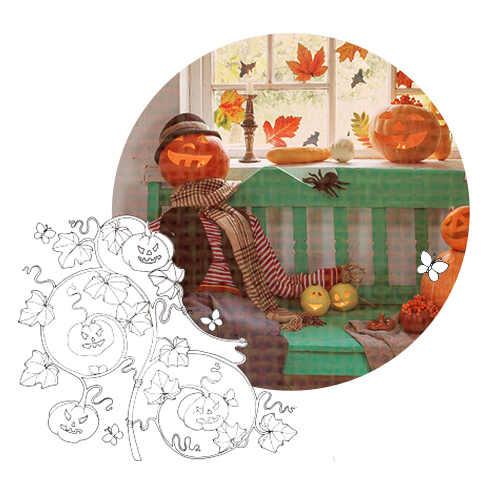 Spooky Lighting
You can easily create a spooky yet stylish vibe at home this Halloween by clever use of lighting. As well as keeping lighting down low, candles are a must-have in the home.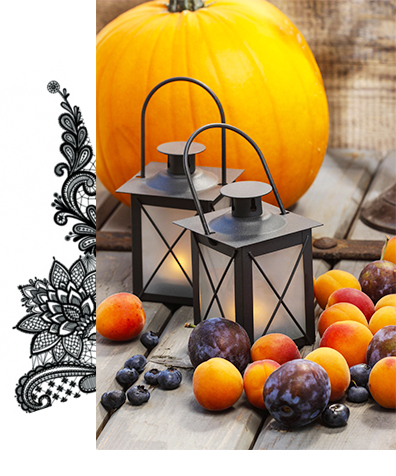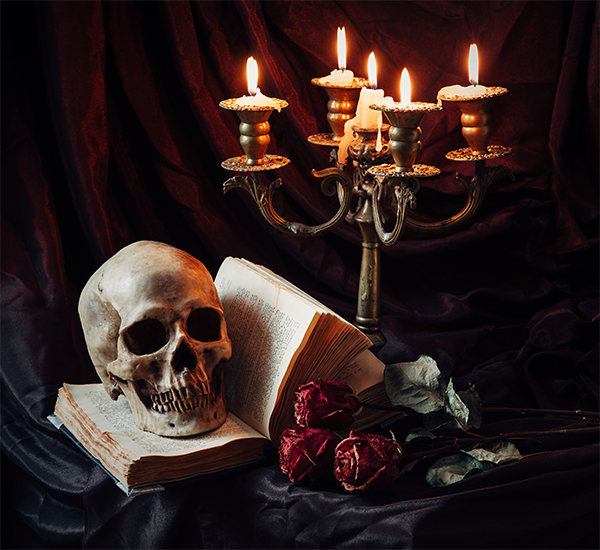 Tea lightcandles placed in glass jars with a spooky stencil etched on are fun but fashionable, whilst large, Gothic style lanterns also add a scary vibe. For extra effect, place black or silver candelabras around your home to induce the spook factor.