Have a Question?
Our Opening Hours Are:
Monday9.00am - 5.00pm
Tuesday9.00am - 5.00pm
Wednesday9.00am - 5.00pm
Thursday9.00am - 5.00pm
Friday9.00am - 5.00pm
Saturday9.00am - 5.00pm
SundayTemporarily closed
How To Create The Perfect Home Dinner Party Atmosphere
22 Apr 2017, 8:58 PM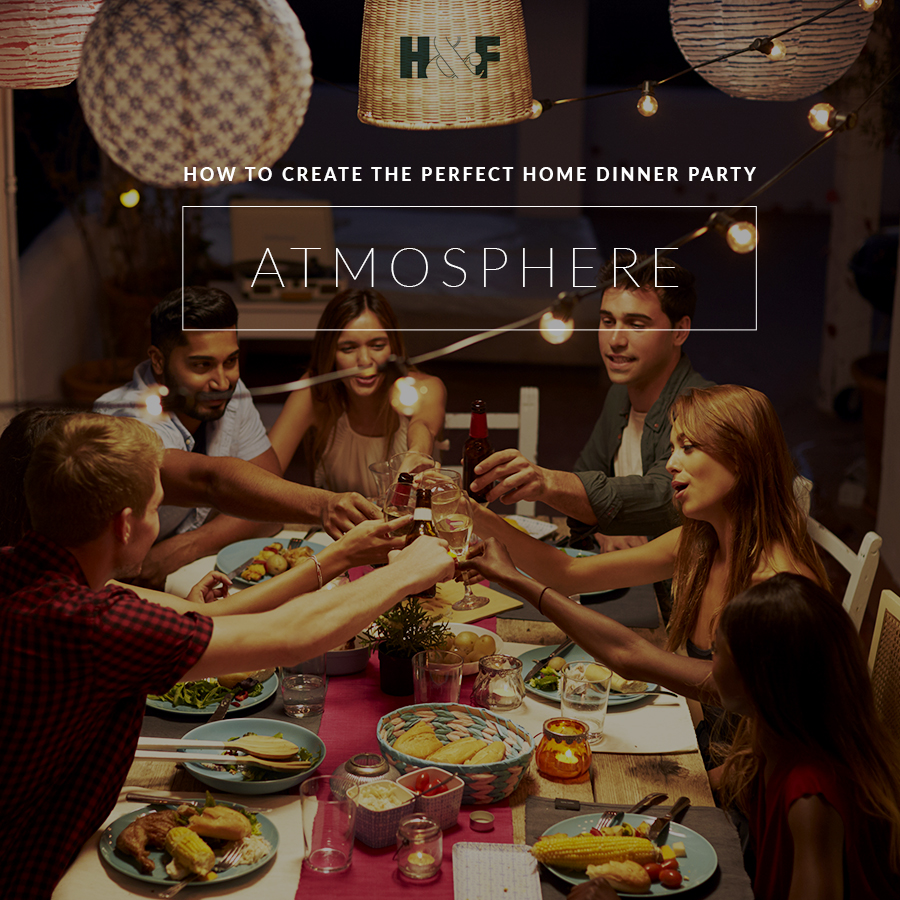 You might think that cooking a delicious dinner
is the key to hosting a perfect dinner party at home.
But there is far more to hosting a successful dinner party than the food.

Though of course, it is important not to poison your guests, make them gag or even disappoint them with a sub-par meal, there is far more to think about. The perfect dinner party depends on the creation of an atmosphere. That is about far more than just what you feed to your guests. Your interior design decisions, your dining room furniture, the cutlery and crockery you use, the textures and colours of your table: all these are important parts of creating a perfect atmosphere when you have people round for a meal. It may help to consider the following concepts when deciding whether you and your home are perfectly prepared for a dinner party.
Sustainability
Intuitively, we all feel more at home around natural materials. Whether we are aware of it or not, being surrounded by excessive synthetic items and clutter can make us feel on edge. To make guests feel more comfortable, and to impress them with their green living, the host of a perfect dinner party will keep things simple and sustainable, with natural, handmade furniture, simple, organic decor and perhaps even fresh food picked from their own vegetable garden. Nothing says you care more than trying to live more sustainably and guests will always appreciate the effort. Sometimes less is more, and it is a good idea to keep things simple.
Hygge
Cosiness, Warmth & Conviviality

This Scandinavian concept has been extremely popular of late and it is easy to see why it has caught on around the world. Eating and drinking with family and friends should always evoke this feeling of cosiness, contentment and comfort. The food and the company will go a long way towards creating this feel for your dinner parties but how you choose to furnish and decorate your home can also help hygge along. Rustic furniture with a homely feel will help guests feel relaxed. Wooden furniture with its soft, warm tone, smooth texture and beautiful grain helps create a calming, comfortable feel. Natural materials and rich, deep, organic colours will also add to the ambience and make sure your guests feel as though they are snuggled in a warm embrace.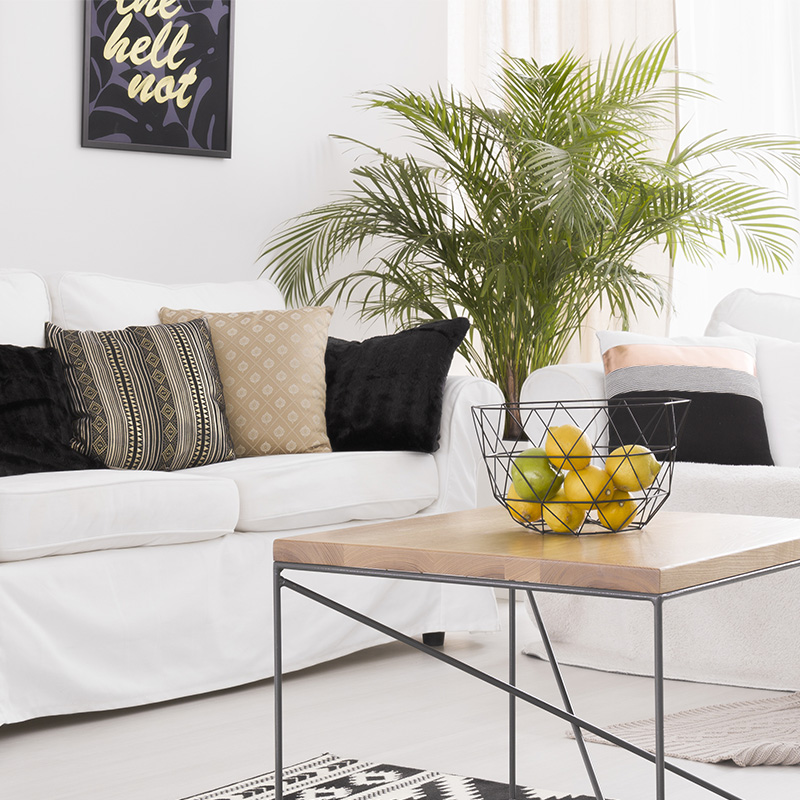 class
Simplicity is also key to the next concept - class. Class is difficult to define but most of us will agree that we want our perfect dinner party to be classy. Class is all about pared-down elegance. It is about not trying too hard while at the same time making an effort to show your guests that you care. Make sure you apply a simple and stylish aesthetic to all elements of your dinner party, from the classic, under-stated interior design or your dining room, to the beautiful bespoke furniture on and at which you seat your guests, to the way you lay your table and the food you serve on it. Class is not about stuffy table manners and formality, it is how you seamlessly pull the whole thing together.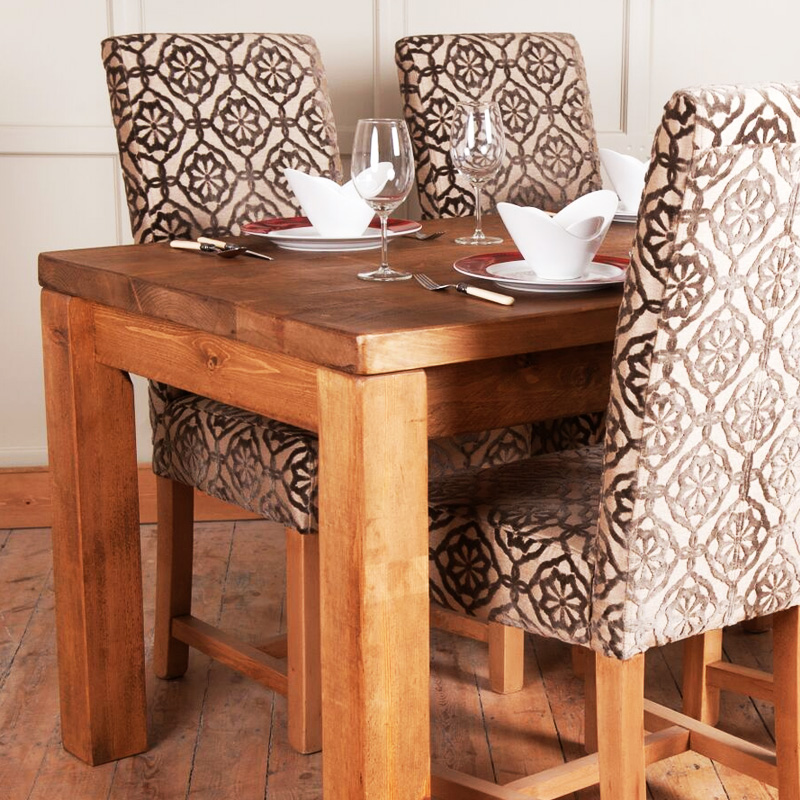 Individuality
Being classy does not necessarily mean following society's rules of convention. Your dinner party can be as formal or informal as you like - the perfect dinner party is not created in a vacuum. It has to be perfect for you and your individual guests, or it will not be perfect at all. The atmosphere of a dinner with your grandparents will obviously not be the same as one with old friends. It is vitally important that you personalise your party and that in every detail of your dining room and dinner you express your own individuality. Bespoke, handmade furniture will help you to create a room that is really you and table decoration, along with meal creation, of course, can help you express your creative flair.
Ease & Practicality
When you choose handmade furniture you know it will suit your needs perfectly. Wooden furniture is easily cleaned, sturdy and practical - it just looks better with age. Ease and practicality in the furniture and decor of your dining room and kitchen will make it so much easier to pull off that perfect dinner party. Start from the ground up and make sure your tasty meals are served in the atmosphere they deserve.